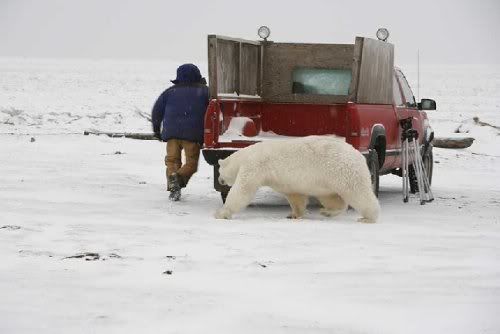 These images came in via e-mail and I am not sure where they were taken other than obviously up north! Possibly Alaska, Northern Canada, maybe even Europe or Russia.
Do you ever wonder if those photographers taking pictures of wild animals find themselves in danger? If being chased around an old red pickup truck by a Polar Bear qualifies as dangerous, than the answer is yes.

See the rest of the post...